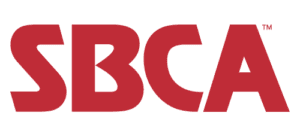 Madison, WI – The Structural Building Components Association (SBCA) named Barry Dixon its 2012 Hall of Fame inductee. Dixon is CEO of True House, Inc. based in Jacksonville, FL. The award honors an individual who has contributed significantly to the advancement of both SBCA and the component industry in a meaningful and beneficial manner.
Barry Dixon entered the industry in 1984 when his father opened a truss plant in Jacksonville. He graduated from Florida State University in 1989 and joined the family business with a charge to develop a sales and marketing strategy. True House, Inc. now owns two truss manufacturing facilities, one wall panel manufacturing operation and a whole house design firm.
"I came into this industry at an early age, and I have always had such a respect for the guys that came before me," said Dixon. "I learned so much about the business, and what could be accomplished through the trade association, from those pioneers."
Barry attended his first SBCA Board of Directors meeting in 1997 as the North Florida Chapter President, a role he held from 1995-2000. In 2004, he was elected to the Executive Committee of the SBCA Board of Directors, and served as President in 2007.
"Barry is one of those guys whose passion for the industry is evident the moment he starts talking," said Mike Ruede, Executive Vice President at A-1 Roof Trusses in Fort Pierce, FL, and long-time friend of Dixon. "As you go through life most people can count their closest friends on one hand, and Barry is one of those guys on my one hand."
Dixon is known within the industry for challenging fellow component manufacturers through advocating new manufacturing processes and more efficient and economical applications for structural building products.
The Hall of Fame is an industry award, it's not a personal award," said Dixon. "It's really a reflection of my dad and my family—all the people I've had the privilege to work with—and the many great things we've been able to accomplish together.
---
The Structural Building Components Association (SBCA) who represents, at the market's peak in 2006, $15 billion worth of lumber and engineered wood products purchases and $1 billion in galvanized sheet steel purchases, is an international not-for-profit trade association of structural building component manufacturers. Currently, SBCA has 402 component manufacturer members, 35 chapters, and 177 supplier and related services members seeking to protect and expand the markets for the products they manufacture.
Click here to view official press release.